Most people have heard of spring cleaning, but what about fall maintenance and cleanup? Winter is coming, which means now's as good a time as any to complete your seasonal maintenance checklist for home appliances. Everything from your fridge to your toaster could probably use some TLC, so roll up your sleeves, grab a pumpkin spice latte and get to work. Once you're finished, you'll have the perfect space to work on your autumn recipes.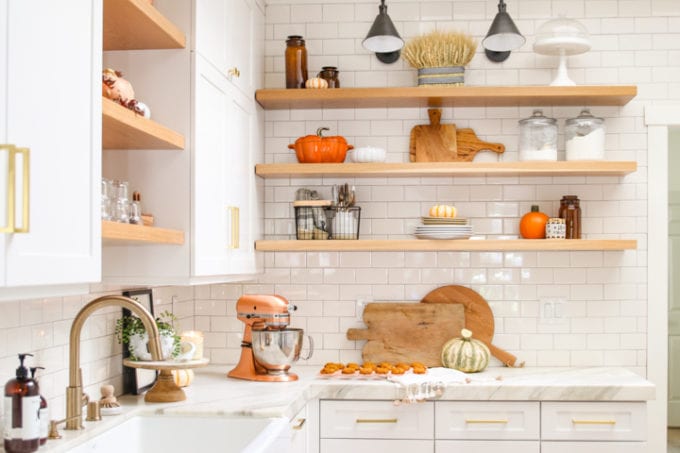 1. Clean the Garbage Disposal
Kitchen cleaning experts recommend cleaning your garbage disposal every two weeks. If it's time for another deep clean, fill the unit with ice cubes and a cup of rock salt. Run it for a minute to scrape all the gunk off the blades and lining.
Next, pour a cup of vinegar and a half cup of baking soda down the drain to eliminate mold, mildew and bacteria. Use a toothbrush to scrub the flaps and stock up on disposal cleaners so you don't have to deep clean again until spring.
2. Hardwire Your Dishwasher
If your dishwasher malfunctions or frequently trips your circuit breaker, check for frayed wires and consider hardwiring it into the household electric system. Doing so before winter arrives will ensure your home can support all your appliances without blowing a fuse.
Use a corrosion-resistance copper wire to connect the dishwasher to circuit wires in the wall.  Install clamps to prevent the cables from pulling loose if you bump the washer. Then, run a cleaning cycle to ready the inside for your next load of dishes.
3. Sanitize the Microwave
Appliance cleaning is a top priority in the fall, especially when it comes to your microwave. Comfort foods like soup, chili and pasta can easily splatter and coat the inside. Unless you have a robot chef, you'll be cleaning up the mess yourself.
Remove buildup by placing a bowl of water in your microwave and turning it on for five minutes. Let it cool for a few minutes to allow steam to build up before wiping the interior with a dry cloth. Finally, switch out the air filter and use a cover to reduce messes and cooking odors in the future.
4. Service Your Ice Maker
Is your in-door ice maker emitting strange sounds or pumping out less ice than usual? Swap it out for a top-mount ice maker kit. These models are heartier and less likely to break. Plus, they come in various sizes so you can make even more ice depending on how big of a kit you purchase.
Of course, you can also make a few repairs without having to replace the entire unit. However, keeping your ice maker clean will minimize the chances of it malfunctioning. Use mild soap and warm water to give it a thorough scrub-down twice a year.
5. Clean the Range Hood
Your range hood removes smoke, cooking odors and other contaminants from your kitchen, so it can get pretty dirty. However, most people rarely think to clean it. Luckily, doing so isn't too difficult if you're willing to use some elbow grease.
Use hot water, baking soda, vinegar solution or a degreasing soap to scrub the exterior. Clean or replace the charcoal filter and check the vent that exits the house. Call a professional to clean the ducts if you notice buildup at the top.
6. Make the Fridge Sparkle
Stainless steel appliance cleaning is easier than it seems, especially if you have the right cleaning spray on hand. Try a specially made store-bought solution or use vinegar and water to wipe the surface clean. Go with the grain and use a gentle touch to avoid streaks.
Remember to clean the inside, too. Reorganize the shelves, wipe the interior and toss any moldy leftovers hiding in the back. Taking inventory will also help you make space for fall foods like squash, pie and soup, all of which may require more room in your fridge.
Prioritizing Fall Cleanup
Fall cleanup is key to ensuring your house is spick-and-span come winter. However, that doesn't mean you have to spend an entire day scrubbing, sweeping and spritzing. Add a few to-dos to your chore list each week and your home will be spotless well before the first snowy blast arrives.