In the past decade, solar power technology has become much more accessible and affordable. In fact, the team at Abt upgraded our green initiatives in 2015 by adding 1,500 solar panels to the warehouse rooftop.
Solar technology has been advancing on the consumer side of things, too. Plenty of gadgets on the market can make your summer more enjoyable and energy-efficient. These items are perfect for long summer road trips, camping adventures, beach days or other outdoor activities for those interested in sustainability. 
When you think of solar power tech, the first thing that may come to mind is the large panels placed on residential and commercial buildings. However, panels aren't the only possible application for solar-powered technology.
Solar technology is considered one of the fastest-growing renewable energy sources. Its prevalence in the consumer market will likely increase over time. Purchasing solar-powered products is a no-brainer, especially during summer when so many people are outdoors. Rather than messing around with cables to charge your electronics, solar-powered technology can offer you value for your money.
If you're looking for some cool solar-powered gadgets, look no further. Here are six items that will satisfy your sustainability needs and make your summer that much more enjoyable.
---
1. Ring Solar Panel for Spotlight Camera Battery

If you have any Ring products, this solar panel will keep your doorbell camera charged without ever having to mess with cords. With only a few hours of sunlight needed, this solar panel will help you keep your house safe from intruders by powering the necessary Ring elements.
Keep in mind that this product only works with a Ring Spotlight Camera and Ring Stick Up cameras. It comes in black and white, so it can be made to match your home's exterior.
2. Ring Black Solar Wall Light
This solar-powered wall light shines 800 lumens of white light, illuminating any area you need — garages, along fence walls and any outdoor area where motion can be detected are perfect placements. The Ring Solar Wall Light can be linked to all your other Ring devices, so everything is stored in one place.
It can sync with doorbells and other lights that you place around your home. You can even control the brightness of your light and customize motion sensitivity to your liking.
3. Ring Smart Solar Floodlights

It's crucial to have floodlights that illuminate your outdoor areas, like driveways, walkways and steps. Consider installing Ring Smart Solar Floodlights, which use 1,200 lumens to shine on any site you place them in. Recharge them in the sun. This way, the dimly lit areas around your home will be illuminated when motion is detected.
4. Tissot T-Touch Connect Solar Watch
This Tissot watch does more than just tell time. The T-Touch Connect Solar Watch captures solar energy within the dial and rarely needs a recharge. It also has plenty of functionalities, such as a compass, altimeter, weather reports, alarms and more. It can connect to Bluetooth and also offers GPS as an added feature. It's a perfect watch for someone who spends most of their time outdoors in the sun.
5. Garmin Fenix 6X Solar Multisport Smartwatch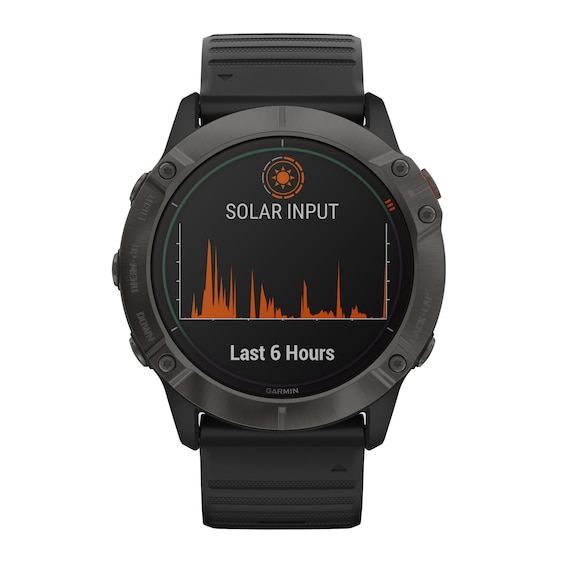 Another brand of watch that is solar-powered is the Garmin Fenix 6X watch. This model features a 1.4-inch display, making it easy to read the time and access everything it has to offer. It offers mapping and GPS, timing your workouts and even VO2 estimates. The smartwatch is one of a kind and will surely make your summer even more enjoyable.
Power Your Summer With Solar
If you're looking for the best solar-powered gadgets, consider the examples above. They all serve essential functions, whether it's lighting the exterior of your home or providing you with fun tunes during a beach day.
As solar power technology continues to grow, consumers can reap all the benefits these products have to offer. Summer is meant to be a time of fun and adventure, and these types of products can help you make the most of your time in the sunshine.